We would like to send a great big THANK YOU! to local Midland, Tx designer Janice Henry for her continued support throughout these last ten years and for including us on this spectacular new construction project. She is a very highly skilled and wonderfully creative designer and has allowed us to explore our visions for artistic expression in glass to a extensive degree for many years. Thank you so much again Janice!
We recently installed this gorgeous deep carved business logo sign on ½" starphire glass for The First National Bank of Stanton in Midland Tx. Deep carved glass provides an upscale touch of class to any business while showing the logo in a truly unique way.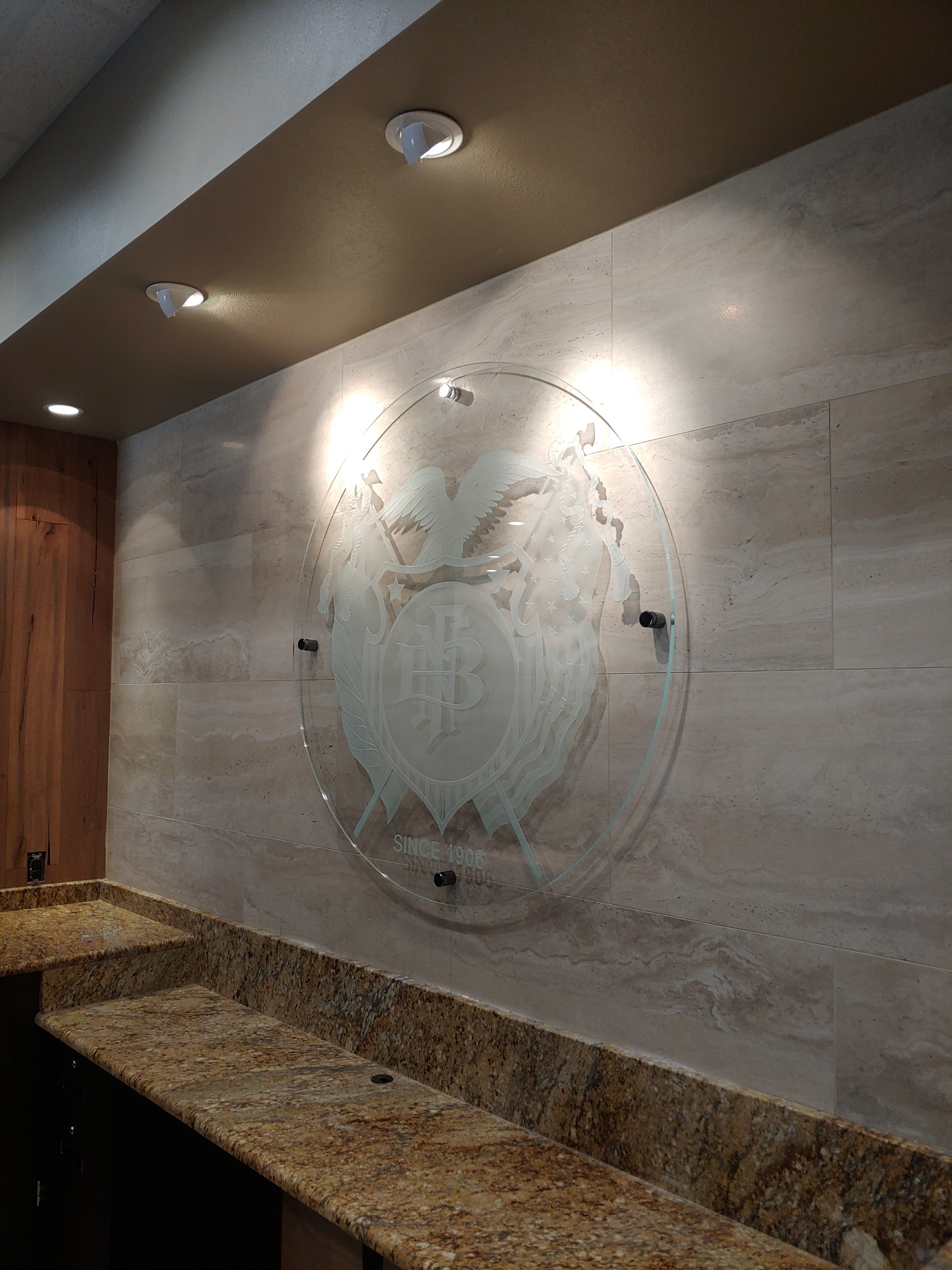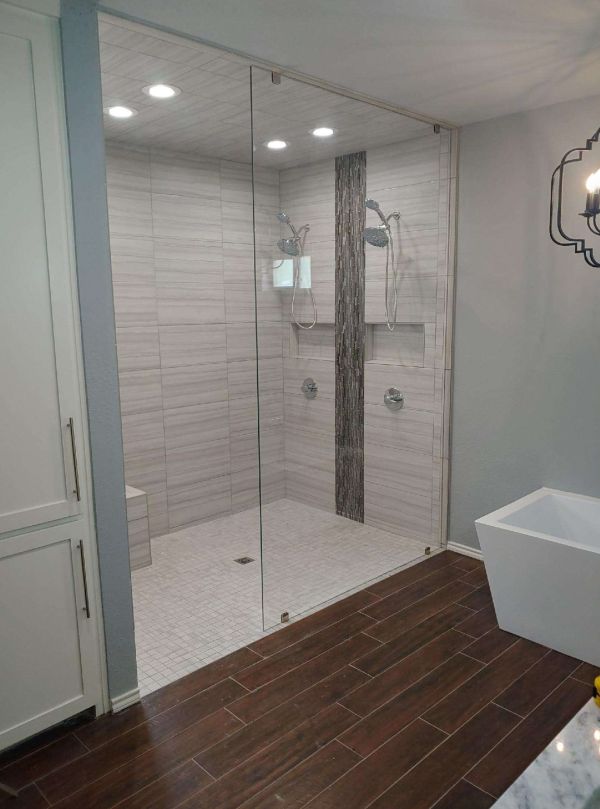 Take a look at this beautiful shower enclosure! This fabulous glass panel gives a super sleek look while keeping the open feel in your shower. SGO artisans installed this custom glass during a home rennovation in Midland, Texas... The possibilities are almost endless with a glass type or texture to match any style. Here we used 3/8" Starphire Glass to provide a nice crisp look that is optically clear so as not to distort or change the look of that beautiful tile work. A great big thank you to Efren at Castillo Dream Homes in Midland, Texas for allowing us the opportunity to help complete this elegant design for your customer!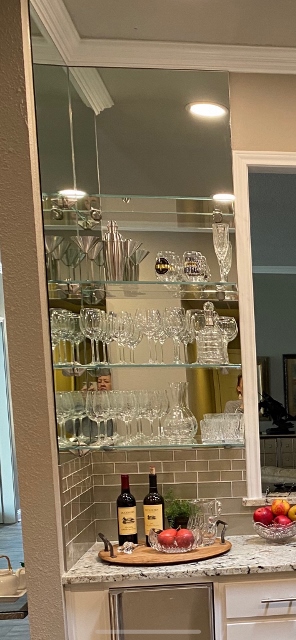 Add interest and flare to kitchens and baths with 'floating' glass shelves over mirror. A big Thanks to ABC Contractors for bringing SGO in on this project! ABC contractors are our long term partner of over 10 years and always do an amazing job with the highest quality craftmanship. We also would like to thank J. Patterson Designs for their help as well. Julie was intrumental in bringing this beautiful system to life. You guys are the best!