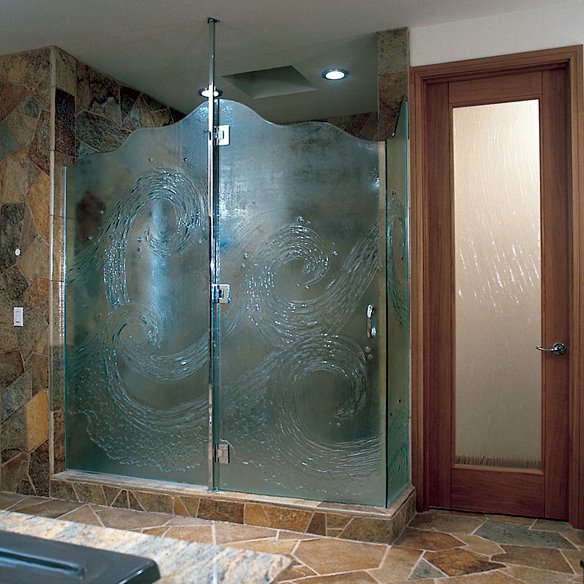 Wave top shower enclosure in cast-slumped glass with a custom swirl design.
Need a custom shower door or enclosures for your bathroom? Contact us, and let us get the design perfect for you!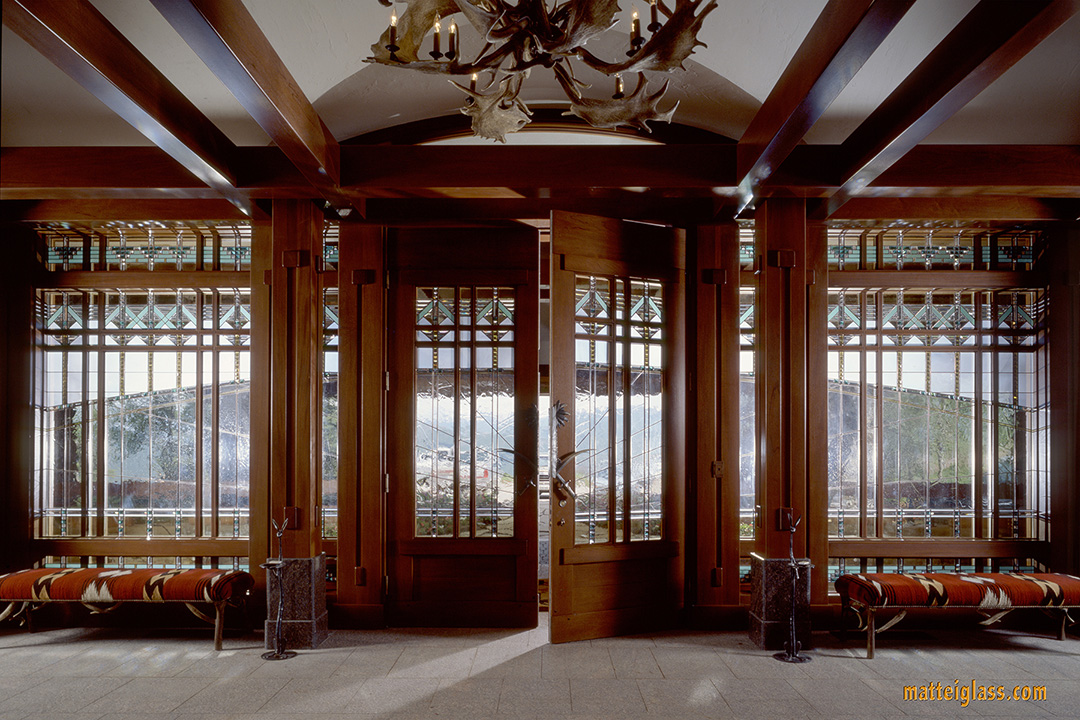 This leaded glass design in the Prairie school style, clear and frosted glass with some blue glass as well made be the very talented Michael Mattei in Aspen, CO for the Saudia Arabian Ambassador to the United States, Prince Bandar.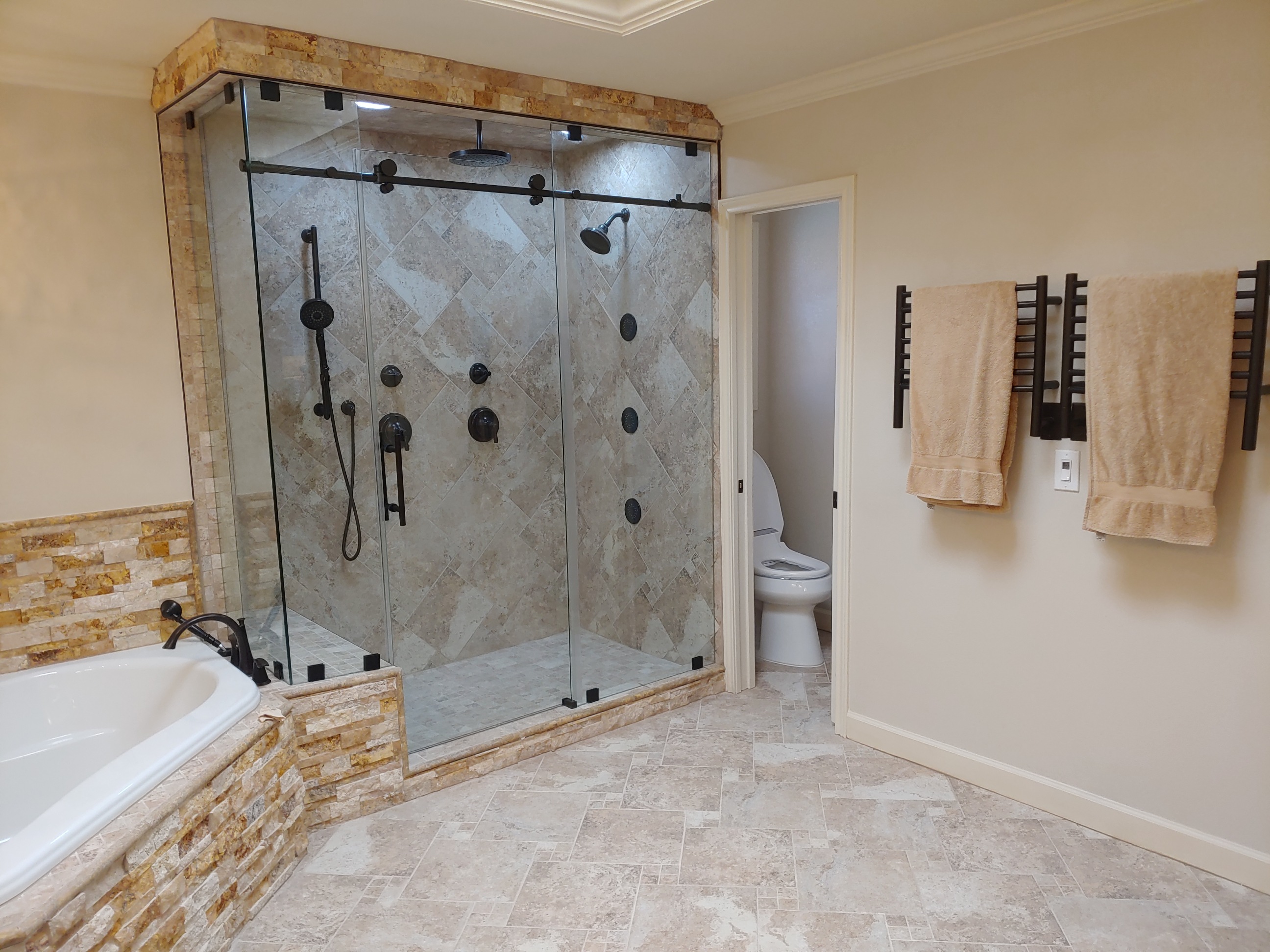 What an intriguing combination of a 'barn door' style slider mixed with a traditional shower enclosure. A truly unique statement in this beautifully transformed master bath. Our most sincere thank you to Andrea Blair from Broads with Brushes, the homeowner, and also Eric Ulate of Dream Home Construction for allowing us to be a part of this fabulous shower creation. We truly loved helping you guys create the shower enclosures of your dreams!