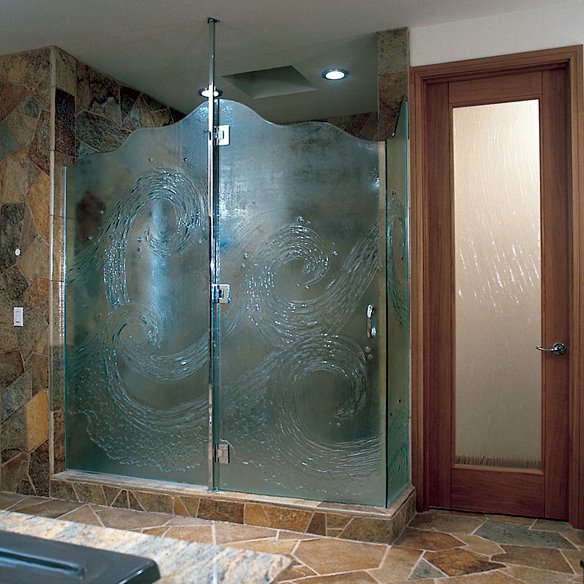 Wave top shower enclosure in cast-slumped glass with a custom swirl design.
Need a custom shower door or enclosures for your bathroom? Contact us, and let us get the design perfect for you!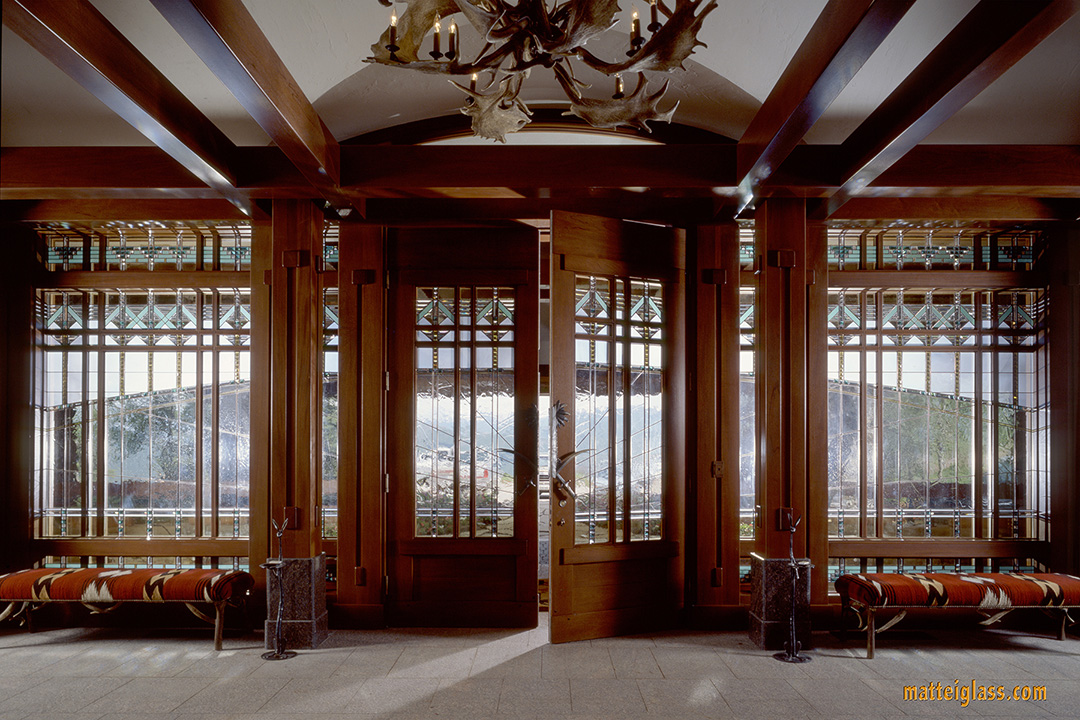 This leaded glass design in the Prairie school style, clear and frosted glass with some blue glass as well made be the very talented Michael Mattei in Aspen, CO for the Saudia Arabian Ambassador to the United States, Prince Bandar.
Stained glass isn't just for victorian houses and museums! You can add character and color to your contemporary home as well. The possibilities are almost endless from clear glass, jewels, bevels, colors, and designs. Let us help you design a one of a kind piece to showcase in your home.