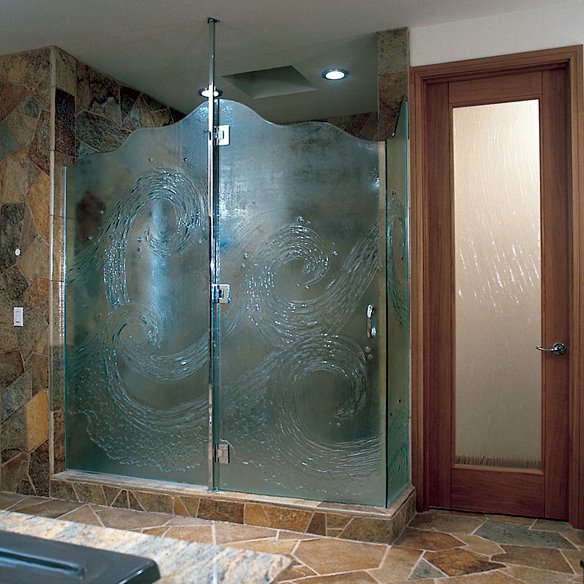 Wave top shower enclosure in cast-slumped glass with a custom swirl design.
Need a custom shower door or enclosures for your bathroom? Contact us, and let us get the design perfect for you!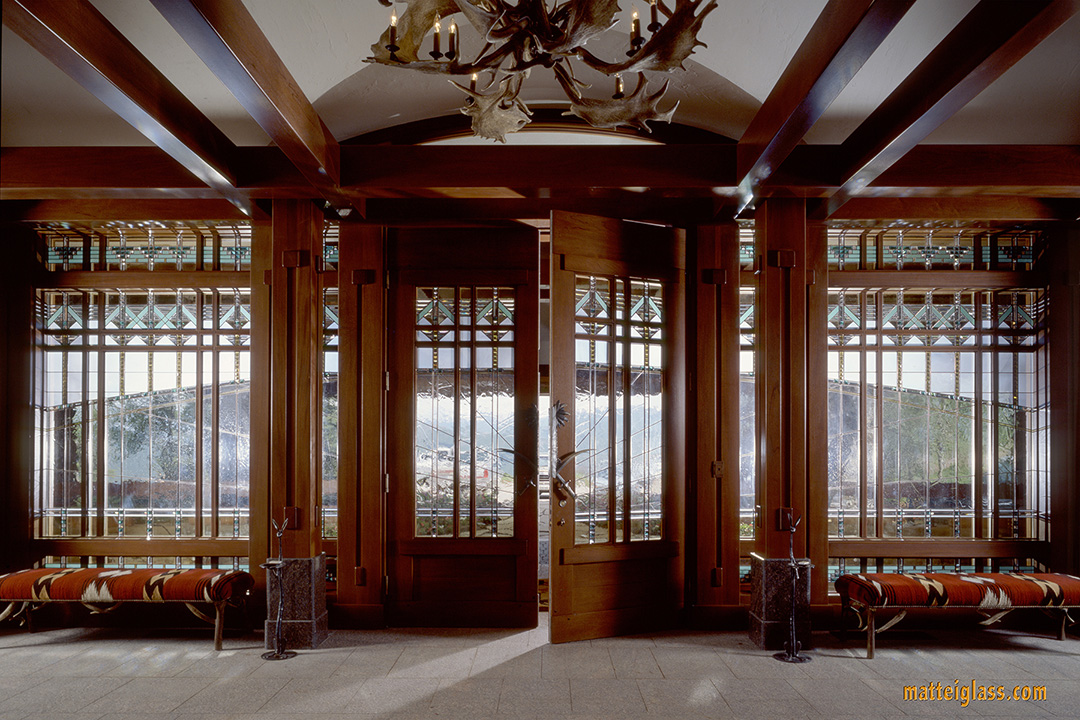 This leaded glass design in the Prairie school style, clear and frosted glass with some blue glass as well made be the very talented Michael Mattei in Aspen, CO for the Saudia Arabian Ambassador to the United States, Prince Bandar.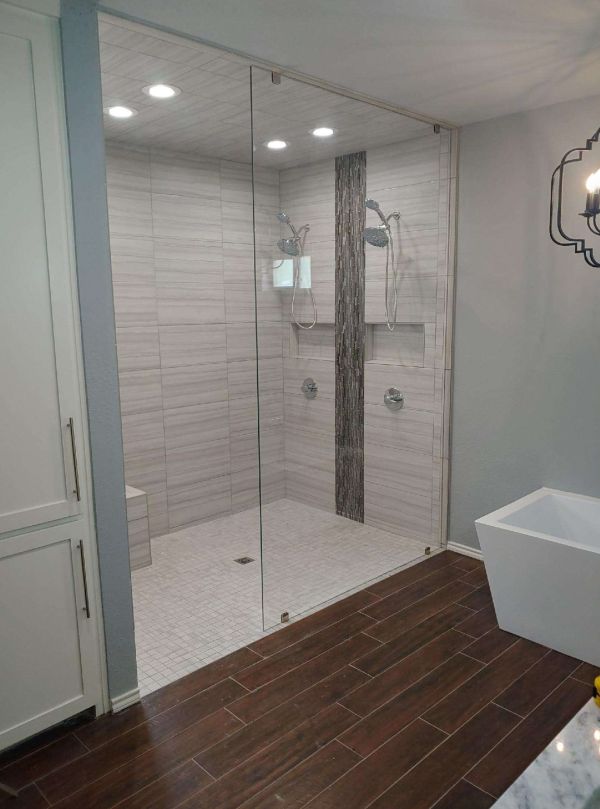 Take a look at this beautiful shower enclosure! This fabulous glass panel gives a super sleek look while keeping the open feel in your shower. SGO artisans installed this custom glass during a home rennovation in Midland, Texas... The possibilities are almost endless with a glass type or texture to match any style. Here we used 3/8" Starphire Glass to provide a nice crisp look that is optically clear so as not to distort or change the look of that beautiful tile work. A great big thank you to Efren at Castillo Dream Homes in Midland, Texas for allowing us the opportunity to help complete this elegant design for your customer!