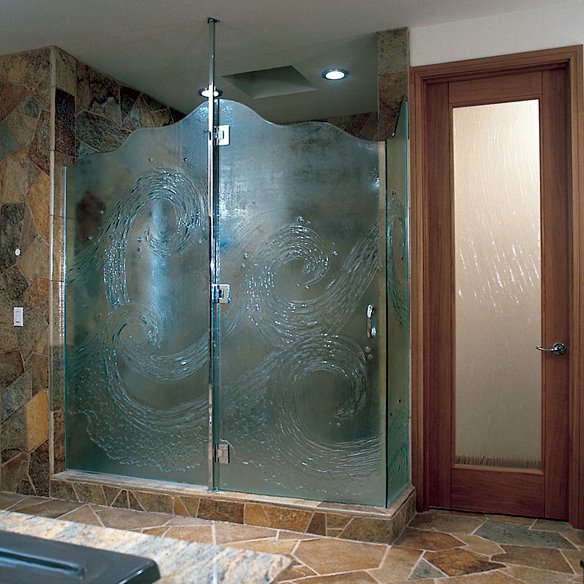 Wave top shower enclosure in cast-slumped glass with a custom swirl design.
Need a custom shower door or enclosures for your bathroom? Contact us, and let us get the design perfect for you!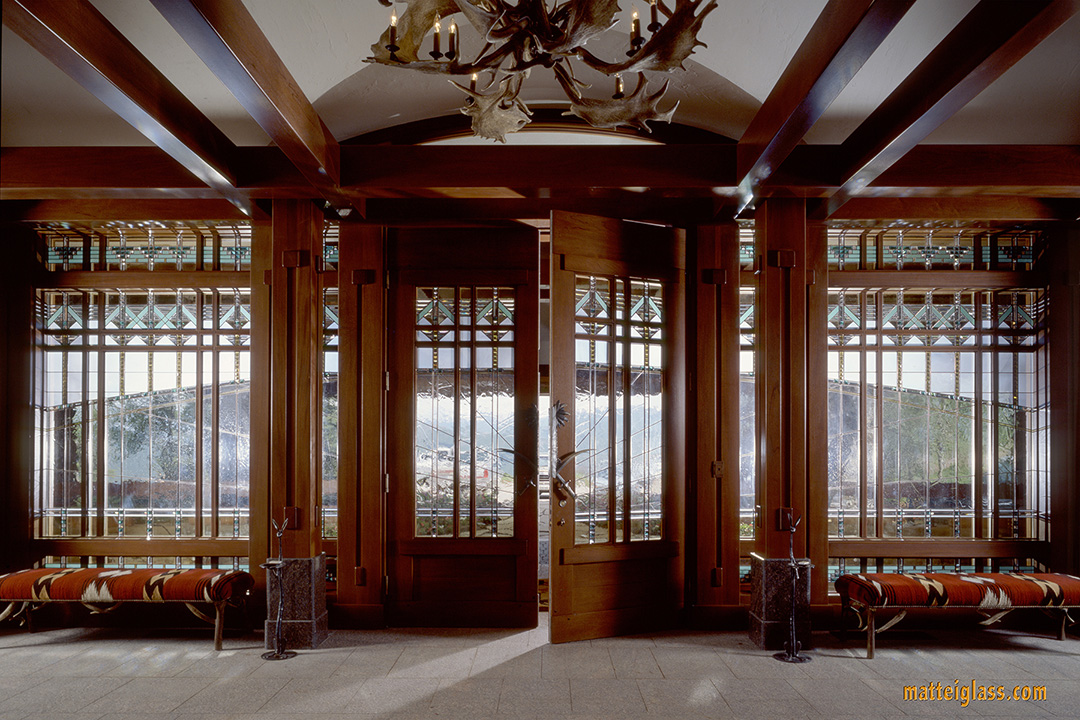 This leaded glass design in the Prairie school style, clear and frosted glass with some blue glass as well made be the very talented Michael Mattei in Aspen, CO for the Saudia Arabian Ambassador to the United States, Prince Bandar.
Custom art glass is a unique and visually appealing way to showcase your company logo or even a ranch's cattle brand like the panel shown here. We would like to extend a special thank you to Kristina Johnson, Ashingdon Homes, and our awesome customer for working with SGO on this beautiful project! We would not be here without you all.